Features
LCD display screen, 3.5 inches.
The multi - reading feature allows auto-raid, timed-read and continuous-read.
Automatic/Manual temperature compensation ensures accurate results.
Auto-hold feature senses and locks the measurement endpoint.
Data capacity of up to 500 sets for each parameter (GLP-compliant).
Support for USB communication.
Auto-power of feature effectively extends the battery service life.
The Reset feature automatically resumes all settings back to factory default options.
IP65 waterproof. The portable meter is suitable for field measurements and outdoor measurements.
1-5 point calibration with Standard Recognition.
Selectable pH buffer groups, including NIST, DIN, GB.
Automatic electrode diagnosis with pH slope and of set display.
Introduction
The Waterproof Portable pH Meter is a sophisticated device that measures the acidity or alkalinity of a solution. The working principle of this device is based on the measurement of the concentration of hydrogen ions in a solution. The pH meter consists of a glass electrode and a reference electrode, which are immersed in the solution to be tested. The glass electrode measures the hydrogen ion concentration, and the reference electrode provides a stable reference potential. The difference in potential between the two electrodes is measured and converted into a pH value using a digital display.
One of the advantages of using a Waterproof Portable pH Meter is its accuracy. The device is calibrated to ensure that it provides accurate and reliable measurements. It can measure pH values from 0 to 14 with an accuracy of ±0.01 pH units. This level of accuracy makes it suitable for use in scientific research, environmental monitoring, and quality control applications.
Parameters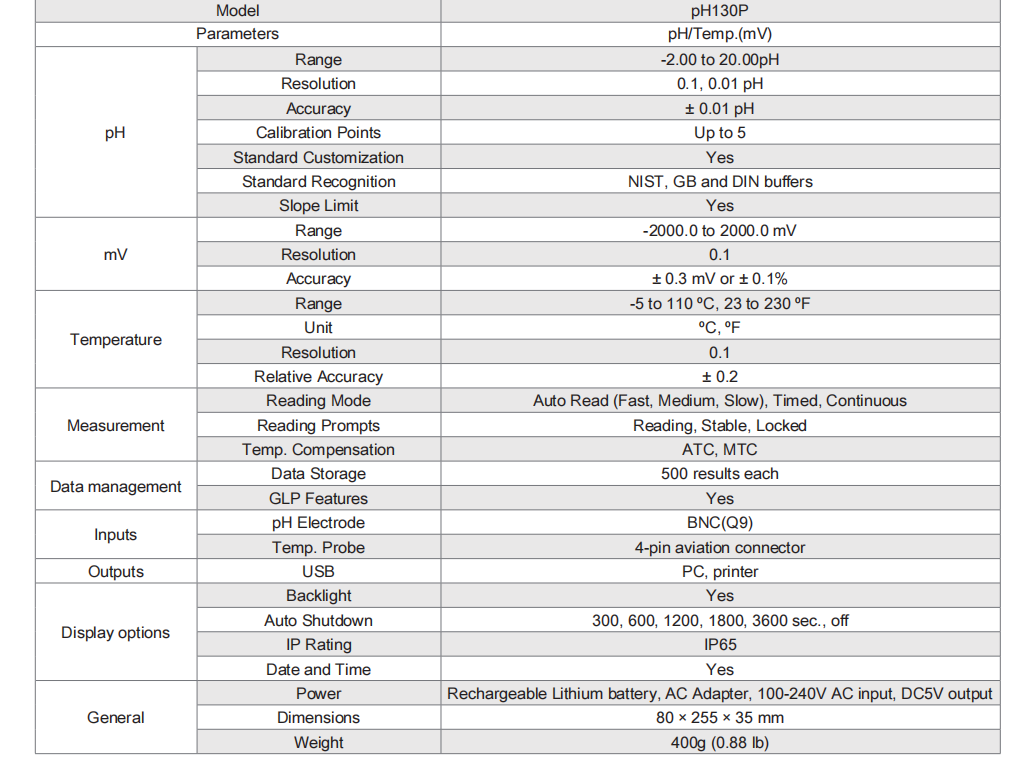 Get A Quote
If you are interested in our products and want to know more details,please leave a message here,we will reply you as soon as we can.