Input
Input signal
Resistance temperature detector (RTD), thermocouple (TC), and linear resistance.
Cold-junction compensation temperature scope
-20~60℃
Compensation precision
±1℃
Output
Output signal
4-20mA
Load resistance
RL≤(U-10)/0.021
Output current of upper and lower limit overflow alarm
IH=21mA, IL=3.8mA
Power supply
Power supply
(12-40)VDC
Other parameters
Temperature drift
0.02%FS/℃
Response time
Reach to 90% of the final value for 1s
Used environmental temperature
-40~80℃
Storage temperature
-40~100℃
Vibration resistance
4g/2~150Hz
Electromagnetic compatibility
Conform to GB/T18268 industrial equipment application requirements(IEC 61326-1)
Model
Type
Measurement scope
Minimum measurement scope
Resistance temperature detector (RTD)
Pt100
-200~850℃
10℃
Cu50
-50~150℃
10℃
Thermocouple (TC)
B
400~1820℃
500℃
E
-100~1000℃
50℃
J
-100~1200℃
50℃
K
-180~1372℃
50℃
N
-180~1300℃
50℃
R
-50~1768℃
500℃
S
-50~1768℃
500℃
T
-200~400℃
50℃
Wre3-25
0~2315℃
500℃
Wre5-26
0~2310℃
500℃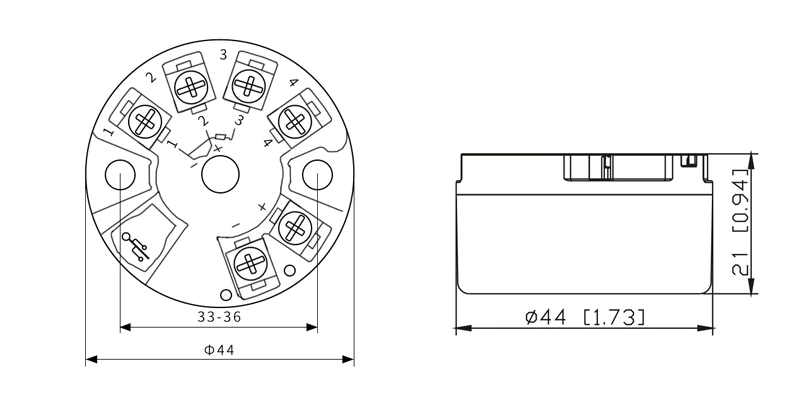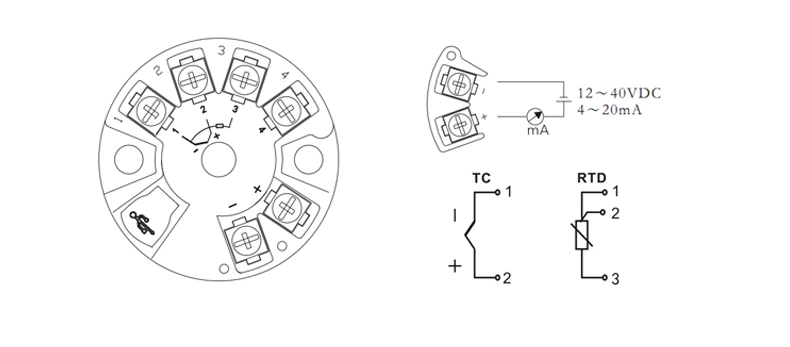 Note: no 24V power supply is required when using the V8 serial port programming line

SIN-ST500 temperature transmitter supports input signal adjustment. If you need to adjust the input signal, please let us know and we will give you software.
With the software, you can adjust the temperature type, such as PT100, Cu50, R, T, K etc. input temperature range.
Get A Quote
If you are interested in our products and want to know more details,please leave a message here,we will reply you as soon as we can.