Sinomeasure in Shaoxing Metro Line 1
Publish Time:
Author: Site Editor
Visit: 187
On April 29, the main line of Shaoxing Metro Line 1, which has attracted much attention, was officially opened.In the future, people can travel between Hangzhou West Lake and Lu Xun's hometown by subway. Sinomeasure assisted the construction of the subway project once again. What's more, we provided Sinomeasure solution for the operation and energy monitoring of Fenglin Station in Line 1
Up to now, Sinomeasure products are sticking to Hangzhou Metro Line 4, Line 5, Line 6, Line 7, Line 8, Line 16 and Shanghai Metro Line 11. Sinomeasure is fighting on the front line to ensure the high-speed operation of the subway.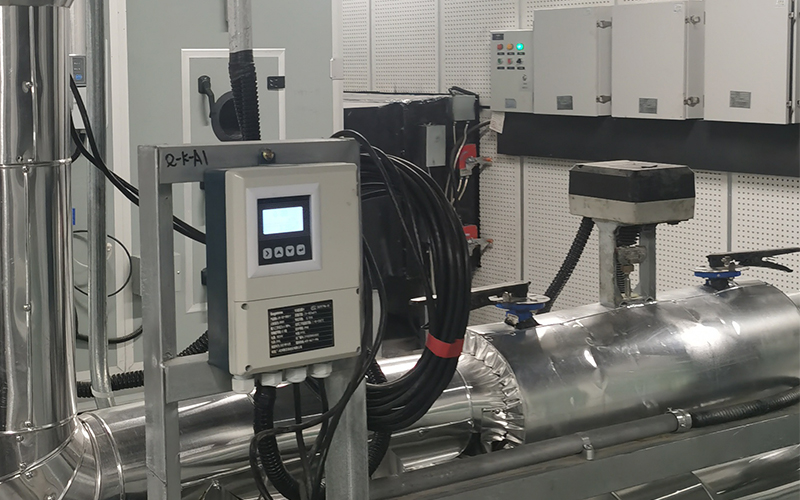 SIN-LDG series electromagnetic flowmeter applied to the site this time mainly monitors the flow of chilled water in multiple links in the station.By cooperating with the energy monitoring system of the station, the flowmeter can achieve the overall energy saving and consumption reduction of the station, thereby improve the operation efficiency.
It is understood that in order to ensure the smooth development of this project,our colleagues from Sinomeasure After-sales Service Center went to the project site to assist in debugging during the joint testing stage of Shaoxing Metro Line 1.Sinomeasure electromagnetic flowmeter,one of our core product series,has been widely used in petroleum, chemical, metallurgy, textile, food, pharmaceutical, paper-making and other fields for 16 years of technical accumulation.
In the future,Sinomeasure will continue to optimize product quality and improve service efficiency.We move forward toward the mission of "letting the world use good Chinese instruments".