Sinomeasure---Safety Escort for Circuit Board Manufacturing Enterprises
Publish Time:
Author: Site Editor
Visit: 182
Recently, Sinomeasure instruments are applied in OLYMPIC CIRCUIT TECHNOLOGY CO.,LTD.Among these products, more than 30 electromagnetic flow meters are used to monitor and control dosing in real time.Besides,8 level meters are used to monitor the water level of the tank in the factory, providing guarantee for safe production.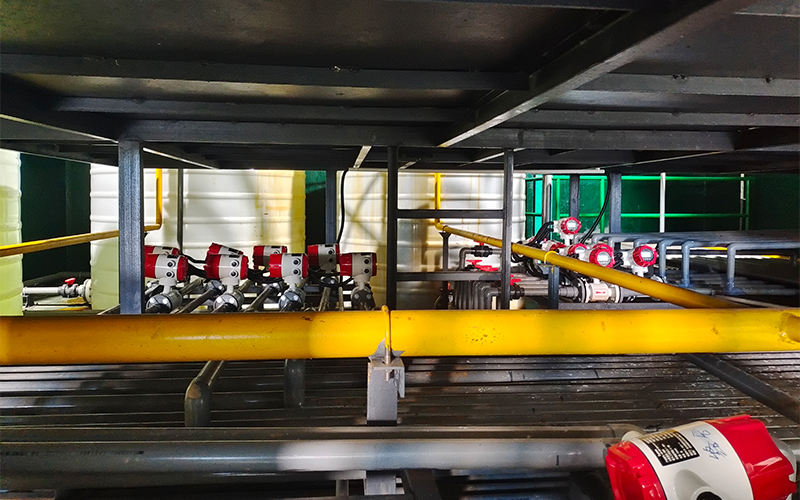 In order to provide better service to our customers , our colleagues from Southern China Service Center went to the site to check ,debug and installation.At present, some products have been put into use, and customers gave high praise to our instruments.He said that Sinomeasure instruments are with good quality and high accuracy,besides, there never been a problem since the use of Sinomeasure products, and he will continue to cooperate with Sinomeasure in the future.
OLYMPIC CIRCUIT TECHNOLOGY CO.,LTD. ,founded in 1985, has developed into a large-scale circuit board manufacturing enterprise with an annual production capacity of more than 4 million square meters and an annual sales of more than 2.5 billion RMB.OLYMPIC CIRCUIT has become one of the more advanced enterprises in China PCB industry, it has strong competitiveness in both international and domestic markets.This cooperation has deepen the mutual intention and also laid a solid foundation for the follow-up work.
Up to now, Sinomeasure has formed a complete series of process automation instrumentation production lines.We provide customers in various fields with a series of process automation instruments including flow meters, pressure transmitters, temperature sensors, liquid quality analyzers, and paperless recorders.In the future, Sinomeasure will continue to provide products with better quality and more professional service to our customers.