Dissolved Oxygen Sensor is an essential tool used to measure the amount of oxygen dissolved in a liquid. It is widely used in various industries, including environmental monitoring, wastewater treatment, aquaculture, and fish farming. The sensor works by measuring the amount of oxygen molecules present in the liquid using various techniques such as optical, electrochemical, and thermal methods.
The most commonly used method is the electrochemical method, which involves the use of a sensing electrode and a reference electrode.
When the sensor is placed in the liquid, the oxygen present in the liquid reacts with the sensing electrode, producing a voltage that is proportional to the concentration of dissolved oxygen in the liquid. This information can be used to monitor water quality, assess the health of aquatic organisms, and optimize production in various industries. The dissolved oxygen sensor is a critical tool in ensuring the safety and quality of liquids in various industrial and environmental applications.
| | |
| --- | --- |
| Product | Dissolved Oxygen sensor |
| Model | SIN-DO7018 |
| Accuracy | 1% |
| Measure range | 0-20mg/L or 0-200% saturation |
| Maximum water depth | 10m |
| Power supply | DC 5~24 VDC, current <50 mA |
| Operating temperature | 0-50°C |
| Temperature accuracy | ±0.2°C |
| Signal interface | Modbus RS-485 |
| Ingress protection | IP68 |
| Sensor material | Titanium alloy |
| Fluorescent cap life | One year (under normal use) |
| Cable | 5m, 10m, 15m, 30m |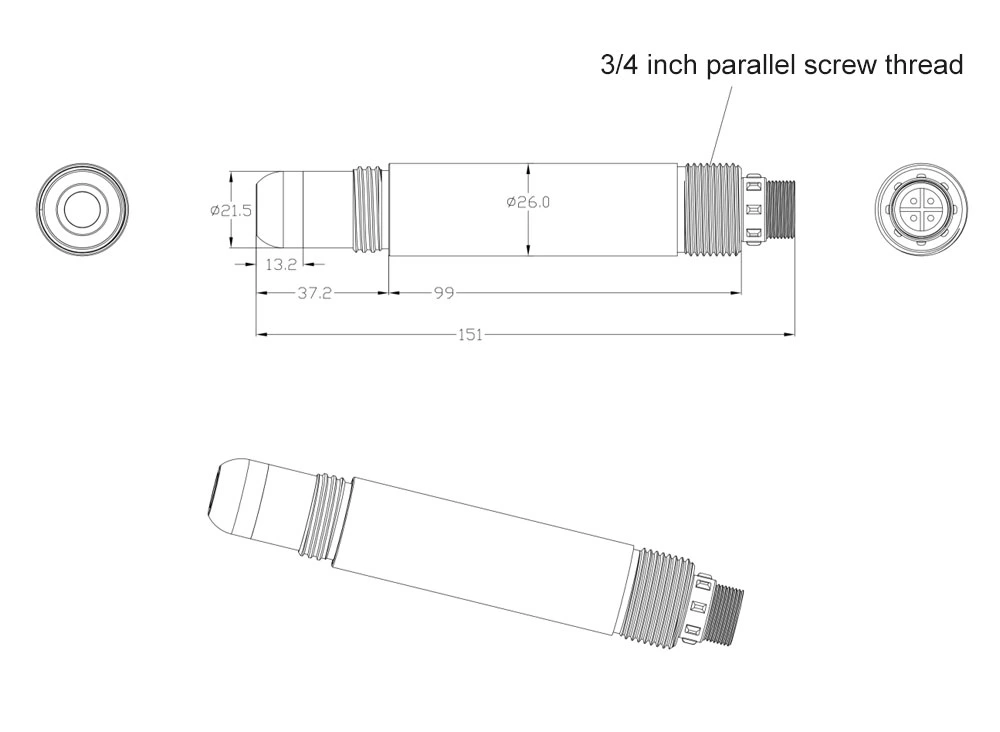 Get A Quote
If you are interested in our products and want to know more details,please leave a message here,we will reply you as soon as we can.